Le Kim Lee, DO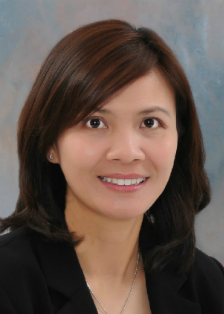 Dr. Lee is a board certified family medicine physician with the focus of individualized preventive medicine for you and your family from 1
month old and older. Dr. Lee has practiced in a variety of health care settings including private practice, military medicine, emergency medicine, urgent care, wound care and hyperbaric medicine for over 10 years. Dr. Lee's medical profession, as well as her military service, has given her the opportunity to see many places and provided her with extensive experiences from around the world.
She moved from Bien Hoa, Vietnam at the age of 12 with her mother and seven siblings joining her father and a brother in Honolulu Hawaii in 1998. Once settling in Hawaii, she struggled with the English language and Hawaii's culture while first attending Washington Intermediate School. Overcoming the language barrier she excelled and graduated as valedictorian from Kaimuki High School in 1995 and continued her education at the University of Hawaii at Manoa, graduating with honors in 2001.
Dr. Lee was named "Soldier of the Year of the Pacific Region" while serving in the Hawaii Army National Guard for seven years before she attending Des Moines University – Osteopathy Medical School in Iowa. After graduating with honors from medical school, she desired to learn about rural medicine thus Dr. Lee completed her internship and residency training in Family Practice Medicine at Southeast Medical Center in Durant OK where her daughter was born in 2006.
Dr. Lee worked for Comanche Community Medical Center – Wound Care Center (Hyperbaric Medicine) for four years. Dr. Lee also dedicated her time working weekends at CCMH-Urgent Care Clinic as well as volunteering one night a week at Hearts That Care clinic. Once deciding to focus on her primary care practice Dr. Lee began working for Frontier Medical Home- Reynolds Army Community Hospital, and Urgent Care Clinic on Fort Sill, OK an Army post in Lawton Oklahoma. Providing primary care to military spouses and children for three years. Dr. Lee relocated to Wynne Arkansas with her husband, Dan Messner, and three children (Daniel, William and Mia), to work for Forrest City Medical Center – East Arkansas Family Medicine and Wound Care Center, as well as being a supervisor/collaborating physician to three nurse practitioners in their clinics (urgent care, family practice, and wound care).
Dr. Lee resumed her military service after four years of medical school, serving in the Oklahoma Army National Guard as military provider with the rank of Captain. While serving with OKARNG, Dr. Lee was deployed to Kabul, Afghanistan in 2010; and mobilized to CB-WTU, Rock Island, IL in 2013- serving the wounded soldiers coming back from Afghanistan. After serving a total of 20 years in the Army National Guard, she retired from OKARNG on July 15th, 2018 as a Lieutenant Colonel.
Dr. Lee left Hawaii in 2001 as a college graduate and is now back home as an experienced family physician and retired LTC of the Army, who desires to give back to her home state what she has learned the past 17 years. She recently joined the practice of Dr. Lund's at Trade Winds Family Medicine in Kailua on July 16th, 2018. Her family lives in the same neighborhood that she grew up in, to be closed to her extended family including her mother, 7 siblings, nieces and nephews in Honolulu- which she proudly refers to as 'HOME'!